Exciting things are happening at the corporate headquarters!
Click the image below to view construction progress on the new packaging facility.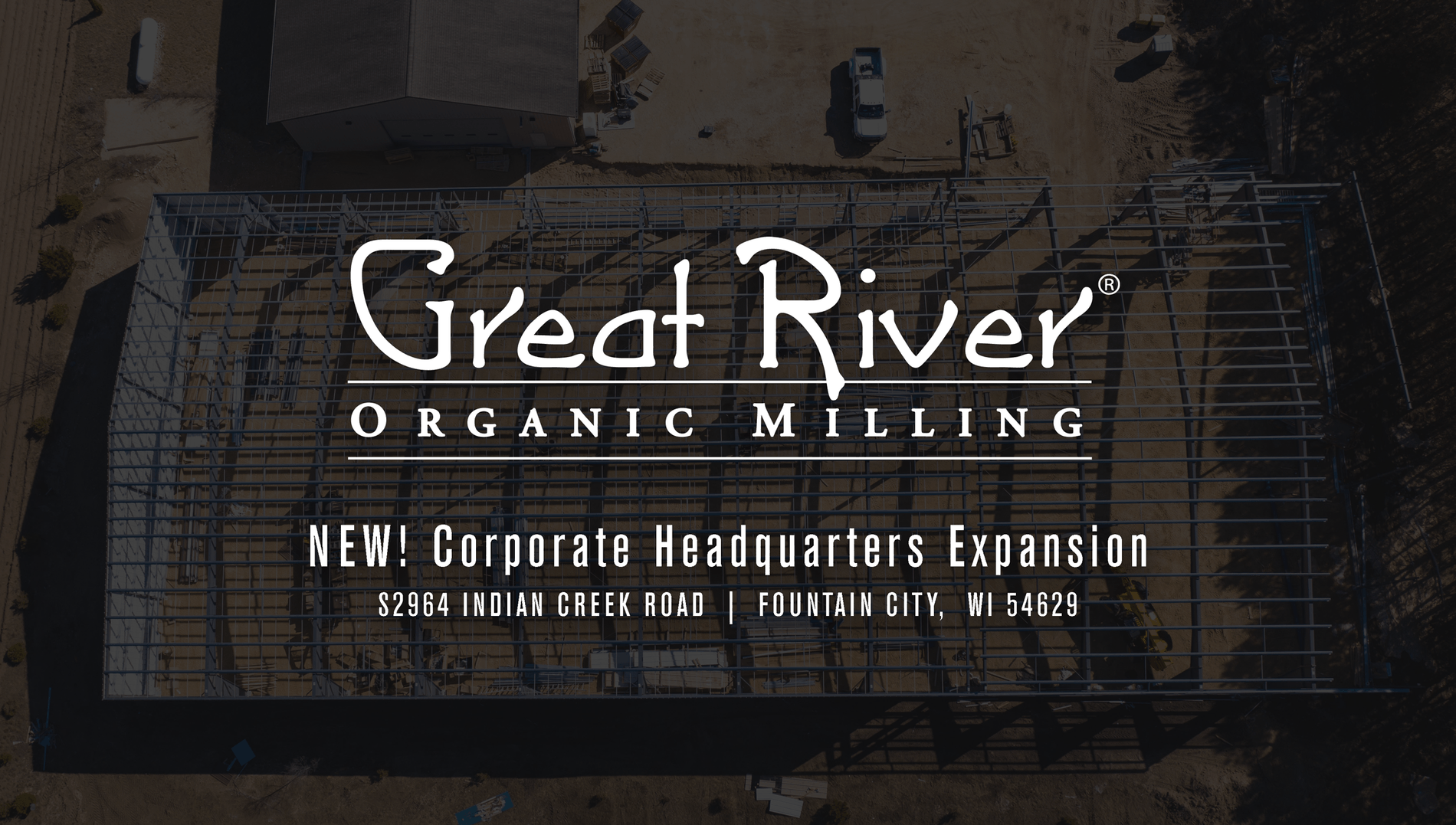 To our Valued Customers,
As I am sure you are aware by now the COVID-19 pandemic has created a significant increase in the demand for our products. Amazon has out of stock notifications on many items. Costco warehouses have had trouble keeping the shelves stocked. Our other distribution networks are also feeling the strain. In response to this increase in demand, Great River Organic Milling and our dedicated employees have ramped up production as best we can to fill the void. We are making weekly shipments to both Amazon and Costco in an effort to get product to their distribution centers as quickly as possible. In addition, our customer service lines have been very busy. We are a small company and we are doing our best to meet your needs. We appreciate your business and your support in these challenging times.
Sincerely,
Rick & Michelle Halverson
Owners Great River Organic Milling Company
For possible answers to your questions see our FAQ page.
Milling Operations
S2255 Yaeger Valley Dugway
Cochrane, WI 54622
Corporate Headquarters
S2964 Indian Creek Road
Fountain City, WI 54629