custom milling for your unique needs
How do we stand behind Bake Great?
It's simple, provide quality products that fit your unique needs.
Looking to add nutrition to your pantry?
We believe part of providing nutritious product options for consumers is offering products that are USDA certified Organic.
Artisan baker in search of organic flour options?
We believe the natural granite millstones contribute to the quality, taste and nutritional integrity of whole grain flour.
Large scale needs for stone ground flour?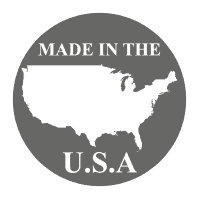 Our facility may be located in the heart of a small Wisconsin town, but our goals to meet large scale needs remain a priority.
Great River Organic Milling sells our 25 and 50 lb. bulk bags directly to Amazon for customer purchases. Amazon controls all pricing on our products sold on the amazon.com web site. Please make sure that when ordering our products that the seller is "sold and ships by AMAZON" to guarantee that the product is directly shipped from us to Amazon for customer purchase and not through a 3rd party seller.